PROFILE
HIROYUKI TAKAHARA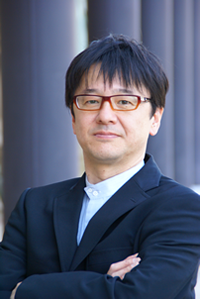 QUALIFICATIONS:
APEC (Asia-Pacific Economic Cooperation) Architect
1st Class Qualified Architect/Building Engineer
Member of the Japan Institute of Architects (JIA)
Interior Planner
CASBEE (Evaluation member of Comprehensive Assessment System for Building Environmental Efficiency)
Director Member of Japan Urban Design Institute (JUDI)
TEACHING EXPERIENCE:
2006-2007
Instructor in Kyoto University of Art and Design, Environmental Design course
1990-1992
Instructor in Osaka Technology College Architecture course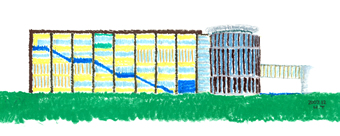 EMPLOYMENT:
2004-Present
Principal of Hiroyuki Takahara & Associates Design Office Inc. (HTAD)
• Developed a strong reputation within the community for high quality architectural work and sustainable design.
• Won awards for various kinds of residential and university projects.
• Provided many Lectures and Publications.
• Committee Member and Teaching Experience.
1992-2004
Design Chief Director of Cesar Pelli & Associates, Japan (CPA,J)
(presently Pelli Clarke Pelli Architects, Japan)
& Jun Mitsui Associates Architects Inc (JMA)
• One of pioneers for establishment of CPA,J and JMA
• Worked on big projects with construction costs of more than 10 billion dollars
as a director of design architect.
(Sea Hawk Hotel, Atago Tower, National Museum of Art, Osaka, Nakanoshima Mitsui Building, Kyushu University).
• Involved in winning the proposal competitions for landmark projects. (National Museum of Art in Osaka, NHK Osaka Broadcasting Station, Osaka Museum and Osaka Museum of History, Chubu Center Kurayoshi Park Square, Anan Government Office, Kyushu University New Campus, Takamatsu Government Office, Kumamoto Government Office).
EDUCATION:
2010-2012
Mount Ida College, Newton, MA
Bachelor of Science-Interior Design; graduation date – May 2012
• G.P.A. 3.92/4.00
• Dean's List every semester
• Created artwork selected for the Chamberlayne Student Art Exhibition
• Alpha CHI and Phi Beta Delta Honor Societies
• Pre Thesis Project-The green project of the White House in the Fall 2011
• Thesis Project-The Future College (The revival proposal for the Tohoku Earthquake in Japan)
1980-1982
OSAKA College of Technology
Associate of Applied Science in Architectural Technology
• G.P.A.-3.9
• Thesis Project First Prize